St. Gerard's Life and Legacy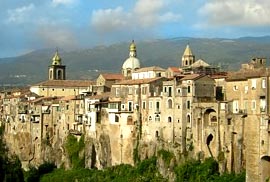 Saint Gerard has become one of the most beloved saints in the world. Visitors at his shrine in Materdomini, Italy, discover a room dedicated to the miracles attributed to Saint Gerard.
Today thousands upon thousands of letters, photographs, and gifts of thanksgiving from all over the world recognize Saint Gerard's powerful intercession.
Saint Gerard, however, did not always have such an exalted status. He was born into very simple and humble circumstances on April 26, 1726, in the village of Muro Lucano, Italy, the fifth child of Dominic and Benedetta Golella Majella. As a boy, Gerard was poor, small of stature, and prone to illness. But his family was very loving, and they taught him that suffering and love can work together.
Gerard was so captivated by the passion of Christ and the idea that the Son of God would willingly suffer because of love that he decided he wanted to fashion his whole life in the image of the suffering Christ.
By the age of five, miraculous events began to occur in Gerard's life. For example, his sister witnessed the statue of the Baby Jesus come alive, play with Gerard, give him a loaf of bread, and then return to Mary's arms. For Gerard, these extraordinary events occurred so often that they seemed almost ordinary to him.
When Gerard was twelve, his father died, and Gerard went to work for a local tailor to support the family. The foreman was very mean to Gerard, but he accepted his hardships as one following the will of God. For a short while he worked for a local bishop, and later had his own tailoring business. Still, Gerard felt a deeper calling to conform his life totally to Christ.
In 1749, after attending a Redemptorist mission, Gerard decided to join this congregation of missionaries. At first, the missionaries thought he was too frail to join them. They asked his mother to lock him in his room so he could not follow them. But Gerard climbed out the window and convinced the Redemptorists to give him a chance.
Gerard quickly proved himself to be a model religious. He refused to defend himself because the Rule forbade it, even when falsely accused of inappropriate behavior with a woman. Instead, he accepted the punishment and prayed until proven innocent. He was always cheerful and loved stories and jokes. He was prayerful, pious, and extraordinarily knowledgeable of works on theology and spirituality. He offered spiritual direction, performed great works of charity, and gave himself completely to the service of God and neighbor.
A Man of Many Miracles
Gerard is best known for his miracles. Stories have been passed down from generation to generation, and Saint Gerard is said to have performed miracles similar to those of of Christ, Elijah, and other figures found in the Old Testament. Through his miracles, Gerard mirrored the face of Christ to others. He could read hearts, often fell into ecstasy, and was reported to have levitated and bi-located.
Perhaps the most famous miracle attributed to Saint Gerard's intercession involves a mother in danger of death during childbirth. One day Gerard was leaving the home of the Pirofalo family. A daughter noticed Gerard had forgotten his handkerchief. When she tried to give it to him, he told her to keep it because it would prove useful to her one day.
Years later, while experiencing great difficulty in giving birth, almost to the point of death, the woman asked for the handkerchief. After she received it, the birth proceeded with no further complications. Many women began asking for the handkerchief and the prayers of Saint Gerard to assist them in having a safe childbirth. And so it is that he became known as the patron saint of expectant mothers.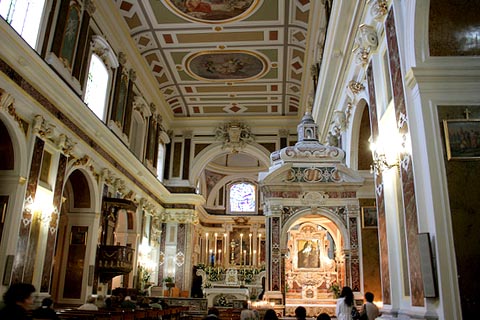 A Saint For All?
Soon after the death of Saint Gerard, many women sought his intercession in all aspects of motherhood. This is most fitting, since Saint Gerard's miracles were not limited to childbearing. He always offered loving service, especially to the poor and most abandoned.
Furthermore, motherhood is more than physically bearing children. We are blessed with all kinds of mothers in our world—physical as well as spiritual ones. Consider that we refer to both the Church and to the Mother of God as our mother. Vowed religious, widows, teachers, doctors, nurses, catechists, and all sorts of women may serve as mothers, though many of them have never physically borne children. All mothers—both spiritual and physical—live in constant hope and expectation for their children. These women offer us loving service by nurturing, comforting, caring, educating, and protecting us. And while the duties of motherhood can be daunting, mothers can take comfort in knowing they can call on the assistance of Saint Gerard.
Gerard's whole life was a testimony to the power of love through sacrifice. Saint Gerard meditated on the crucifix. In his meditations, he realized a truth Saint Paul knew: The power of Christ shines through our human weakness. This human weakness is not the weakness of sin, but the weakness of being finite.
Many mothers face this weakness in loving service to their children. Perhaps a mother is a single parent, divorced, or in the midst of a separation. A mother in such a situation is faced with balancing a very busy schedule. She has to work, take care of a home, rear her children, and take care of herself. Oftentimes she may feel she has no one to help her with the housework, preparing the meals, doing the laundry, paying the bills, and performing ordinary daily tasks. This pressure can make a mother feel abandoned, exhausted, frustrated, impatient, and depressed. She might feel she has neither the time nor the energy to give what is constantly demanded of her. In these moments, mothers can find comfort in the intercessory prayers of Saint Gerard.
This great saint understood human weakness. Being frail, poor, and always of service, he knew what if felt like to be helpless. Thus, when we feel we have nothing more to give, we can turn to Saint Gerard, and through the empowerment of Christ, continue in loving service. We do not serve on our own; it is Christ who serves others through us.
This is the source of Saint Gerard's miraculous intercessory power. Consider how many of Gerard's miracles are exactly what Christ did in his life. Jesus gave bread to the poor, raised the dead, walked on water, accepted unjust accusations and punishment, and brought healing and mercy to the poor and the abandoned. Saint Gerard knows how to help us call on the power of Christ in our time of need and human weakness, giving the power and glory of God room to shine in our lives.
Yet Saint Gerard assists all mothers in another way. All good mothers, both physical and spiritual, nurture their children by taking care of their needs, educating, and protecting them. Good mothers have some degree of anxiety for the welfare of their children, despite their age. They want what is best for them, even after they become adults.
Our world is full of many voices that might lead children astray. Peer pressure, radical individualism, materialism, and consumerism are all distractions that keep children from heeding the voice of God. Saint Paul would refer to these voices as "worldly thinking." Too many mothers are saddened by the fact that their children have left the Church and thus fail to accept responsibility for their lives. Many even become involved in morally dangerous situations. In these moments, mothers can call upon Saint Gerard, who will pray for their needs and the needs of their children. Therefore, when a mother does not know what to say or do, she can ask for the assistance and the intercession of this holy man.
Saint Gerard had the gift of reading hearts. He could see into a person's pain and help that person find hope and new life. He was famous for educating people in the faith and leading them to reconciliation. The Redemptorist missionaries would take him on their missions so he could help the most lost and abandoned souls to transition their lives away from "worldly thinking" to enter "the life of the Spirit."
Death and Canonization
Gerard's frail body was not as strong as his soul. He died in Materdomini the night of October 15, 1755, at the age of twenty-nine. He was beatified by Leo XIII on January 29, 1893, and canonized by Pius X on December 11, 1904, and proclaimed the patron saint of expectant mothers.
Mothers always expect the best for their children and continue to offer them loving service by comforting, caring, nurturing, educating, and protecting them throughout their lives. Thus in moments of great struggle, when it is difficult to know what to do, it is important to call on Saint Gerard as the patron of all expectant mothers.
Events in the Life of Saint Gerard
1726: Born April 6, in Muro Lucano, Italy.
1731: Miracle of Infant Jesus giving him bread.
1738: Father died, worked for tailor.
1745: Became a tailor with his own business.
1747: Resolved to be completely like Christ in his life.
1749: Joined the Redemptorists.
1752: July 16, First Profession of vows as a Redemptorist.
1754: Endured false accusations.
1755: Died October 15.
1893: Beatified by Pope Leo XIII.
1904: Canonized by Pope Pius X on December 11.
________________
This story first appeared in the October 2011 issue of Liguorian Magazine.
TABLE OF CONTENT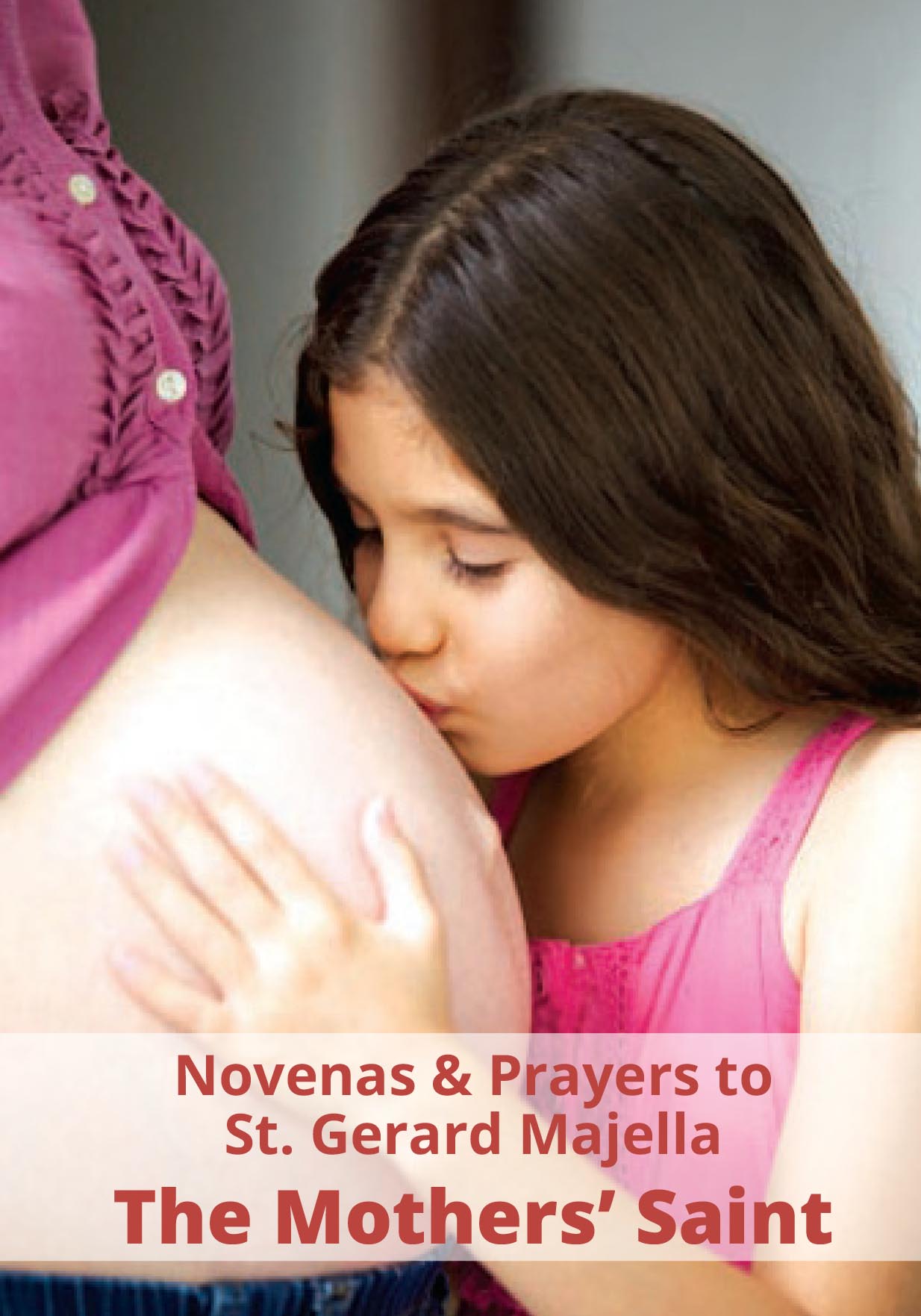 Prayer to St. Gerard
Dear Saint Gerard Majella,
we seek your intercession for all mothers,
especially immigrant and refugee mothers,
living in desperate situations,
facing prejudice and rejection.
Obtain for them
the grace, wisdom, strength, patience and courage
to overcome all fear and anxiety,
and face all difficulties and troubles,
as they struggle to provide for their children.
And may all expectant mothers be calm and confident,
in the face of uncertainties and problems,
trusting in your powerful intercession
to obtain all that they most need
for a healthy pregnancy and safe delivery.
May they give birth safely.
Guide the hands of all who assist at birth.
May all mothers and babies be healthy,
free from any harm and all danger.
May they be strong in their conviction
that you are with them,
and will take them by the hand and
guide them safely through it all.
Amen.