Making St. Gerard Known Now Through Social Media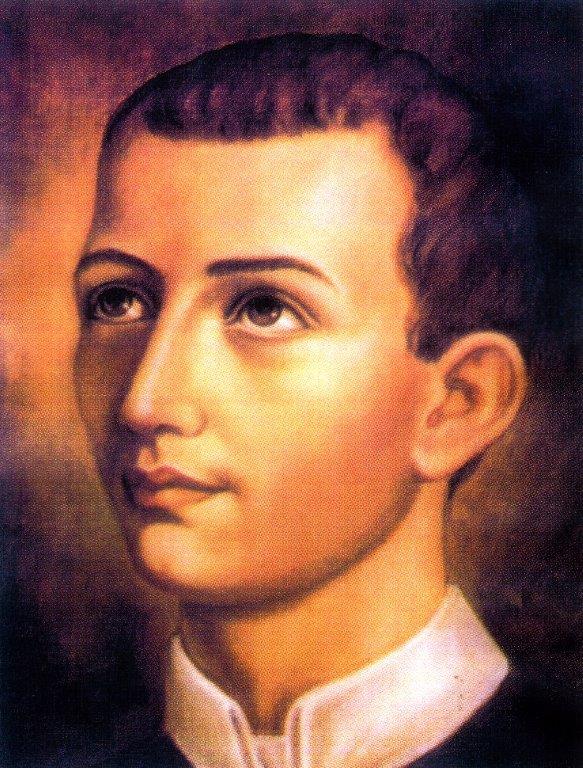 Those of us who love St. Gerard and have witnessed the miraculous power of his intercession can't help but promote devotion to him. We are compelled to spread the good news about the fidelity of St. Gerard's loving help, just like we want everyone to know the good news of the gospel. Having witnessed his miraculous power at work among us, helping so many mothers and others, we are compelled to want all mothers, mothers-to-be and women desiring to be mothers to turn to St. Gerard and ask for his help, his prayers and his direct intercession with God.
There are many ways to promote devotion to St. Gerard. Perhaps the most common way is by word of mouth: conversations, women speaking to other women, mothers talking to their daughters, homilies at Mass, discussion or prayer groups, etc. Devotion is often spread too through the distribution of novena booklets, medals and other religious articles, posting posters or handing out pamphlets, brochures and flyers in churches, schools, hospitals, clinics or maternity wards and other places where women and expectant mothers will see them.
Religious articles and other publications about St. Gerard have also served well to make St. Gerard known and to spread devotion to him. Of course, the League of St. Gerard was begun specifically for promoting devotion to St. Gerard. To this day many women and some men too continue to enroll regularly in the League. We have a record of 16,270 people who have enrolled. In the last three years, since we moved our ministry of promoting devotion to St. Gerard from Liguori, Missouri to Denver, Colorado, on October 16, 2014, 2,627 people, mostly mothers from all over the world, have enrolled or been enrolled in the League of St. Gerard. When people enroll in the League of St. Gerard, we send them the following enrollment materials: a novena and prayer booklet, a St. Gerard Majella/Mother of Perpetual Help medal, a prayer card, a book marker, a certificate and letter with orientations about the League.
Modern technological advances have generated new ways to make St. Gerard Majella and devotion to him more widely known. Social media has now become a very important medium through which to promote knowledge and love of St. Gerard. Facebook posts, prayer requests, thanksgivings, testimonials and personal conversations (chats) with hundreds each month have served well to reach thousands through the worldwide web or internet. And this is only in English. We know that devotion to St. Gerard also is promoted in many other languages, like Italian, Portuguese, Spanish and French, to mention but a few.
St. Gerard's Facebook page (https://www.facebook.com/saintgerardmajella) provides a very accessible way for people to send prayer requests and thanksgivings to be posted on his timeline. I often take advantage of this contact to engage people in further reflection or to offer pastoral counsel. It is very gratifying to have this opportunity to meet so many people from all over the world: from Kenya, Canada, Australia, India, Indonesia, Nigeria, Ireland, Philippines and the USA, to name only a few.
St. Gerard's web site (http://themotherssaint.org) provides material about St. Gerard and the Redemptorists, with links to other sites that provide even more information. This web site also explains what the League of St. Gerard is and provides a page with a form for enrolling in it. There is a page where you can light a candle for your prayer intentions. You can make a donation to support our efforts to spread devotion to St. Gerard. You can sign up to receive the League of St. Gerard Newsletter three times a year, along with thousands of others who receive it through email. You will also find the latest edition and archived editions of the newsletter. There is a page with powerful and moving testimonials about the wonderful things St. Gerard has done in the lives of real people. And finally, there is a page with helpful resources and links to other sites with pertinent information regarding prayer, marriage, family, family planning, motherhood, adoption and pro-life activities.
Like all web sites, St. Gerard's is a work in progress. We welcome suggestions, contributions and critiques. We always want our social media efforts to be the best they can be. The web site was recently updated. We believe it is now easier to navigate and more appealing. If you ever find anything that is not working properly, like broken or incorrect links, etc., please do not hesitate to contact me at jdorcey@redemptorists-denver.org.
Will social media on the internet last forever? Who can say? It seems it may be around for a while yet, but who knows what the next "big thing" will be when it comes to technology. All we can do is be attentive to the signs of the times and ready to adapt, develop and change with wisdom and courage. We encourage everyone devoted to St. Gerard Majella to be creative in finding new ways to spread devotion to him in your churches, parishes, schools, communities, hospitals, clinics, maternity wards and any other place where mothers might be found.
I would like to close by inviting you to write an article for the St. Gerard Newsletter. We encourage you to share your reflections on your experiences of and devotion to St. Gerard. We are looking for short articles (700-1,000 words) that we can publish in future issues of the newsletter. If you are interested, please contact me at the email address above.
TABLE OF CONTENT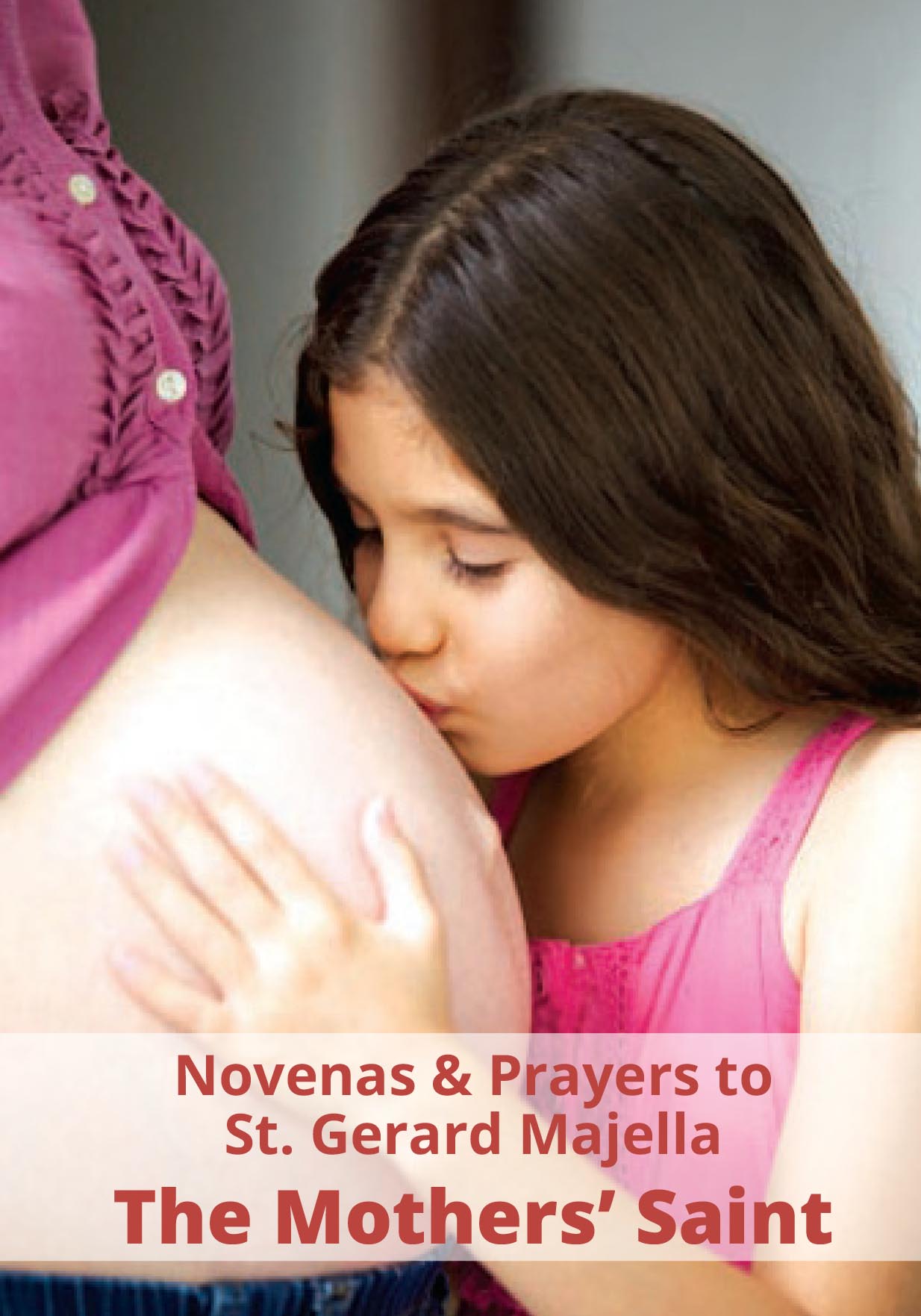 Prayer to St. Gerard
Blessed St. Gerard,
on this day, in 1755,
you ultimately and completely
surrendered your entire life
into God's loving hands.
Today we celebrate
your complete victory over sin and death,
your definitive entry into the Kingdom
where God's Love reigns forever.
We celebrate your feast,
honoring your passage through death
to the fullness of life in Christ.
We celebrate God's holiness dwelling within you,
that which has made you one of God's many saints.
We ask your blessing upon and prayerful intercession
for all mothers: pregnant women, especially those
with high risk pregnancies or difficult deliveries;
and those women who long to be mothers,
but have trouble conceiving.
We pray for all who desire to be mothers,
that they be blessed with the grace to conceive,
carry well and full-term, and safely deliver healthy babies,
and raise their children to be holy.
Dear St. Gerard, forever friend of all mothers,
please obtain for them
the grace to persevere in living
their motherly vocation and mission,
with loving arms and hearts,
patient love and compassion,
quiet, peace-filled joy and undying hope.
Amen.