Testimonials
Almost every day we get messages from people giving witness to St. Gerard Majella's powerful intercession: overcoming infertility, receiving the gift of motherhood, getting through a difficult pregnancy, a safe delivery, a healthy baby, a relationship restored, healing and health recovered, to name a few. We want to share a sample of these messages here because they inspire three things we all desperately need: faith, hope and love. Submit your own testimonial here.
---
THANKSGIVING FROM LISA
Thank you for the safe arrival of my third baby girl, Laylah Rose.
THANKSGIVING FROM FLORENTINA
Please join me in thanking God and St. Gerard Majella. I delivered my son on the 8th of February via emergency Cesarean section. He weighed 3.75 kg. The baby and I are doing fine. We'll be discharged today. Thank you for all your prayers.
THANKSGIVING FROM LAURA
Thank you so much for your prayers! I delivered my daughter safely and in good health yesterday morning! Thank you, God and St. Gerard! Thank you so much!
THANKSGIVING FROM MICHELLE AND RHOY
Thank you everyone for helping us pray all through our pregnancy. Jeremiah Caleb was born on January 28th, via Cesarean section. With God's grace and mercy everything is going much better now. Again, thank you.
THANKSGIVING FROM PAULINA
Hello, I want to thank you so much for all the prayers and good wishes as little Oliver is now cancer free! God is great! Prayer works and your wonderful organization [The Prayer Angels of the League of St. Gerard] is a blessing! Thank you again from the bottom of our hearts!
THANKSGIVING/TESTIMONY FROM AMUTHA
Thank you to everyone in this organization [The Prayer Angels of the League of St. Gerard]. Our prayers to Saint Gerard were answered. I delivered a baby on November 21st and was blessed with a beautiful baby girl. We are truly blessed to have her in our lives. Thank you, Jesus, and thank you, St. Gerard Majella, for coming into my life. Please continue to pray for us. Amen. I also want to thank you for the wonderful work you all are doing as a team. I received the certificate, medal and prayer book. I have sent the prayer to so many people, my family and friends, and also asked them to register on the website.
THANKSGIVING FROM CEZ AND JEFF
I would like to take this opportunity to thank St. Gerard. After six years of marriage and four miscarriages, our very own daughter is finally here! Through your intercession, St. Gerard, everything was perfect and very timely. I know it's according to God's will and perfect timeline. I'm so grateful we survived the painful delivery and that my baby girl is very healthy. St. Gerard, continue to guide and protect her from any harm and sickness. Forever will I be your devotee, St. Gerard, and encourage more devotees. From the very depth of my heart, thank you so very much for making me a mom! Amen. It is my honor to be a living testimony of God and St. Gerard. Thank you so much! God bless us always.
TESTIMONY FROM MARIA
Thanks so much. God is so great and we are so blessed for all that we have been given in God's love. I will continue to add people to my prayer list from your site and others. It's my new commitment this year.
My path to motherhood has been a powerful reconnection with God and appreciation for all God's love in our lives. As much as I love being a mother, I also love those special moments on this path when I have felt God's divine presence and it it has deepened my empathy for others who want this sacred connection of being a mother, and so I feel like the rest of my life I will be praying for those wanting to be mothers, dealing with loss related to being mothers and having babies. It is something my soul feels pulled to do.
Please do share this. Honestly, I was looking at testimonies about becoming pregnant on YouTube because deep in the depths of my heart and soul I know it was God's love and presence when I felt that warmth pulsating in my womb. Once I have my ultrasound sound that shows all is well, in another 6 weeks, I want to compose something about that experience to give people hope, since I remember how wonderful it was with my son's pregnancy and how sad it was with my loss, and all of it keeps bringing me back to God being humble, sending love and wanting us to send it forward. So please do post this now and we can do it again once we have a good ultrasound. Ironically, we had started testing on the day I think I actually became pregnant as it was two weeks ago and my estimated due date is three days before our first wedding anniversary.
THANKSGIVING FROM CHRISTY
I want to thank God, St. Gerard Majella and all who interceded for me. My girl, Angel, arrived on September 11th, via C-Section. May God's name be praised. Amen. Thanks for all your prayers and God bless each of you.
THANKSGIVING FROM JEYSIE
Hi. Thank you for all the prayers. I gave birth to our baby girl on January 8, 2018, via Cesarean-section delivery. It was unexpected but we still thank God that we made it through. Thank you.
THANKSGIVING FROM CHIVIC
Dear St. Gerard, this is a thanksgiving and prayer request. I have been asking God for the fruit of the womb through the intercession of St. Gerard and now God has granted my request. I have given birth to a beautiful baby girl. Thank you.
THANKSGIVING FROM FE
Good day, thank you for all your prayers. I gave birth on January 7th, via an emergency Cesarean-section. My water bag had been leaking and the baby's heartbeat was not so good. The doctor decided I should give birth immediately, as it would be safer for the baby and me. I thank God so very much because the baby and I are safe and healthy. We were discharged from the hospital on January 9th. Thank you and God bless all.
AN ANONYMOUS THANKSGIVING
God is good all the time. Now I'm six months pregnant with a baby boy. With my loving husband, I am very much thankful for all the prayers. Thank you and God bless us all.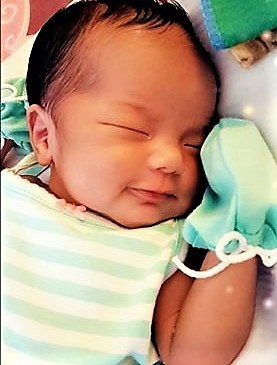 AN ANONYMOUS THANKSGIVING
Dear St. Gerard, thank you for all your prayers. I already gave birth to a healthy baby girl. I am so happy that everything went well. Please continue to pray for my little princess to stay healthy and strong. Thank you really so much. Thank God for all the blessings. Happy New Year. This is a great start for the new year. Blessings to everyone.
THANKSGIVING FROM JYOTHI
Thank you all so much. After I posted this prayer I was blessed with a baby girl on Christmas eve. Thank you, Saint Gerard, for your prayers and blessings. Infant Jesus I love you. God is blessing me and taking care of me every day.
TESTIMONY FROM CORINA
Hi. I'm new to this page and also new to learning about St. Gerard. I'm happy to say that one night my daughter was beginning to get sick and getting a fever, so I quickly looked up some prayers online and a prayer to St Gerard came out and, to be honest, I had never prayed to saints, but this time I tried it and the following day my daughter woke up like nothing had happened. As I continued reading about St Gerard, I learned that he is the saint of mother, especially expectant mothers and mothers trying to conceive. I ask if you can please help me pray for my sister-in-law who has been trying to conceive for more than a couple years now and has no hope. She and her husband are getting very frustrated, as they have tried many options, but nothing seems to help. Thanks.
AN ANONYMOUS THANKSGIVING
Dearest Saint Gerard, my precious baby boy, Xavier John, was born on December 18th. He is perfect in every way. We are so in love with him. Thank you to everyone from the bottom of my heart for all those prayers throughout the pregnancy. Amen.
THANKSGIVING FROM LINDA
Please offer prayers of thanksgiving with me to St. Gerard for the safe birth of my granddaughter, Catherine Claire, just four days before Christmas. A baby and Christmas – isn't that what it's all about? I would be so happy to see my post on St. Gerard's Facebook page. I have great devotion to him. My three sons all have Gerard as their middle name. Thank you and Merry Christmas!
THANKSGIVING FROM JOANNE AND NATE
My husband Nate and I had a devastating miscarriage last year, but this year we are blessed with a beautiful little girl named Aria Emmanuelle. Thank you for the prayers this community offered for me and my family. May God continue to bless us all. Thank you.
THANKSGIVING FROM LORELIE
I would like to give thanks to Saint Gerard Majella for granting my prayer. I gave birth to a healthy baby boy with normal new-born screening results. Thank you, Saint Gerard, for your guidance throughout my pregnancy and bless all the mothers and mothers to be. Thank you and God bless all of you who prayed for me.
THANKSGIVING FROM GENG
Dear Saint Gerard, I want to thank God and everyone in this group for being with us on this journey of battling an autoimmune disorder, proving that nothing is impossible with God. After two miscarriages and a roller coaster pregnancy, here is our baby, Zia Adareyn, born on November 20, 2017. Thank you so much to all the Prayer Angels! May you continue to include us in your prayers that my daughter will grow up healthy and will always be a child of God. No words can express how grateful I am to be part of this group. Thank you and God bless everyone! Here is the picture of our little Ada! Please post my name and the picture of baby Ada to serve as an inspiration for everyone, especially those struggling to have a baby and those with an autoimmune disorder.
THANKSGIVING FROM GENALYN
Happy feast day Saint Gerard Majella. It was 2015 when I made my novena, asking for your intercession for me to conceive and to have a baby. Yes, it was an answered prayer. I am sending you the picture of my one-year old baby, whom I asked for in prayer and received through your help. I am blessed to have him. Thank you, St. Gerard Majella. Please continue to protect my son. It is a great privilege to share my thanksgiving message to St. Gerard Majella with all of you. This witness shows that his intercession is indeed a great blessing for us and we must be forever grateful. We'd been married for four years before our son came into our lives. I hope others will be inspired by our story. Thank you for this page. God bless you all.
TABLE OF CONTENT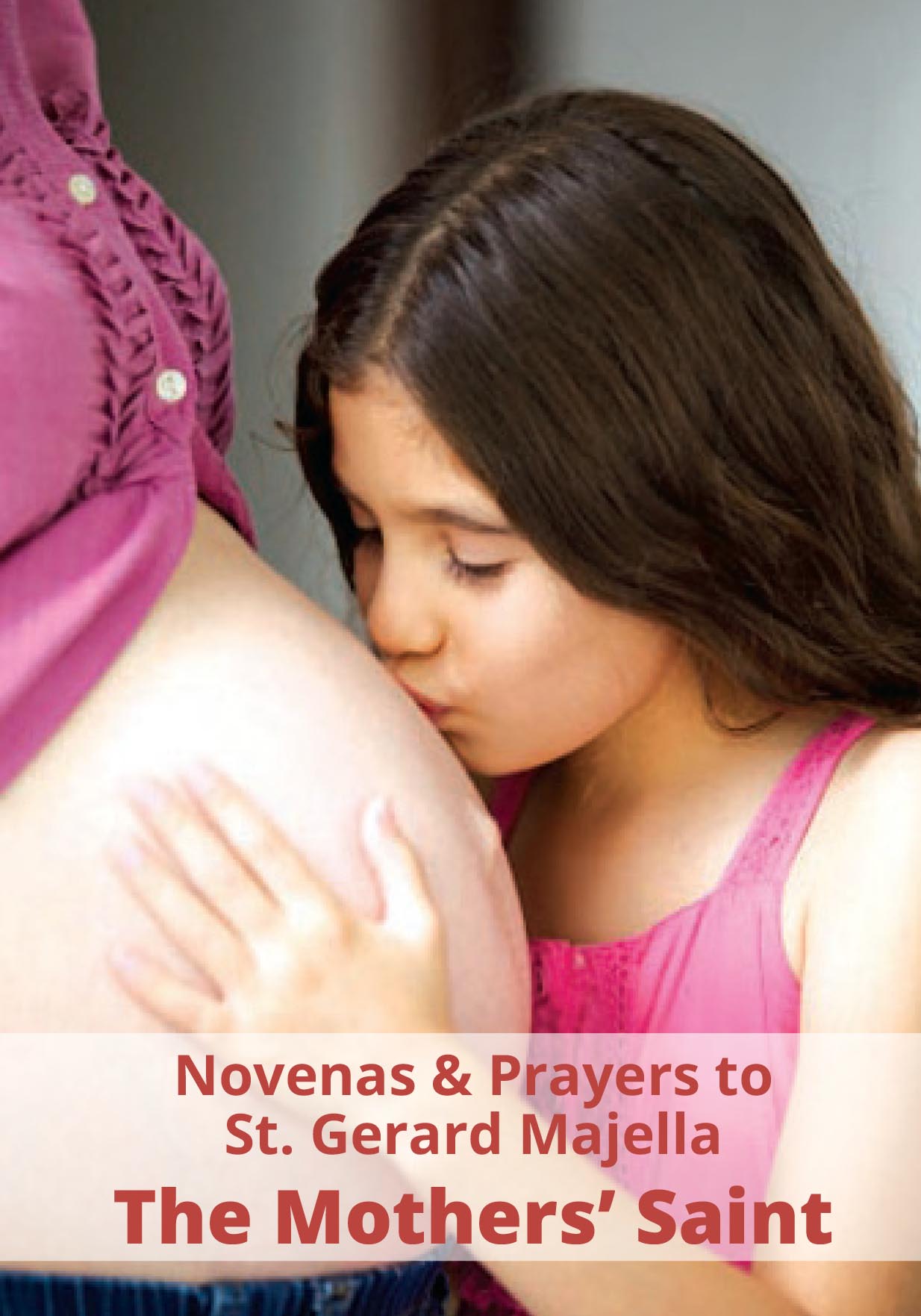 Prayer to St. Gerard
Blessed St. Gerard on this day specially dedicated to mothers, when we lovingly remember all our mothers, we ask you to intercede for all mothers and obtain for them the distinctive graces and blessings they need to live their vocation and mission faithfully and joyfully.
We pray in particular for women who are trying to be mothers in very difficult situations: where there is war, bombs and bloodshed, violence and injustice; where there is hatred, bigotry, prejudice, discrimination and xenophobia; where there is a need to flee from home and country in search of freedom, safety and security; where there is poverty, homelessness, unemployment, no access to housing, health care or good schools.
May every mother be blessed with wisdom and understanding, peace and patience, courage and strength generosity and compassion, and all other virtues needed to help them be the best possible person, the best mother possible.
Amen.