Testimonials
Almost every day we get messages from people giving witness to St. Gerard Majella's powerful intercession: overcoming infertility, receiving the gift of motherhood, getting through a difficult pregnancy, a safe delivery, a healthy baby, a relationship restored, healing and health recovered, to name a few. We want to share a sample of these messages here because they inspire three things we all desperately need: faith, hope and love. Submit your own testimonial here.
---

THANKSGIVING FROM MILLETTE AND NIKKIJUN
Dear St. Gerard, thank you for this wonderful blessing! I have delivered a beautiful baby girl on April 26, 2018. She weighed 3.8 kilos. Her name is Monique Fieliza. After almost six years of marriage, a miscarriage and preeclampsia at seven months, which led to the death of our first child last May, 2017, there's still a light that shown upon us. We found out that I was pregnant again last September, 2017. Prayer works indeed! Please continue to bless our family, especially our little one. Thank you so much St. Gerard! Continue to pray for our family. Thanks again!
THANKSGIVING FROM JOY
We want to thank you, Saint Gerard, and everyone for all your prayers. First, my delivery this past February was successful, without the danger of massive bleeding during my Cesarean section. Second, my baby is safe, and even if she had a little condition, she overcame it in a month and now she is in her second month. She is super strong and a joyful baby, full of life. She is such a happiness for our family. May you continue to guide her as she is growing and keep her far from all sickness. We sincerely thank you so much. God bless you all. Amen.
AN ANONYMOUS THANKSGIVING
I would like to thank you for your prayers. I delivered a healthy baby on April 23rd. The labor and delivery had no complications. I would like to thank everyone. Thank you.
THANKSGIVING FROM JOCELYN
Dear St. Gerard Majella, thank you for your prayers and those of your prayer angels. I was blessed to give normal birth to a healthy baby girl on April 4th. Thank you, more power and may God bless you.
AN ANONYMOUS THANKSGIVING
Thank you so much for including me in your prayers to St. Gerard. My beautiful daughter, named Ava Majella after St. Gerard, arrived safely. I just wanted to say thank you.
THANKSGIVING FROM TINA
Dear Saint Gerard Majella, thank you so much for guiding me and my baby through a healthy, Cesarean delivery of a healthy baby boy. I would like to thank all of those who prayed for us. Thank you so much. God bless everyone.
THANKSGIVING FROM JAIMEE
Dear Saint Gerard Majella, thank you so much for guiding me and my baby, to have a healthy, normal delivery of a healthy baby. Also, I would like to thank all who prayed for us. Thank you so much. God bless you all.

THANKSGIVING AND TESTIMONY FROM NICHOLA
Thank you for your prayers. After this message I will send pictures of my two children. They both have a similar name Giovanna and Gianni. Giovanna saved my life. I was addicted to heroin and I got clean on July 7, 2007. I always promised God that if I ever had a child I would never go back to using and if I got pregnant while I was using I would stop. I found out I was pregnant with my daughter almost ten months to the day of being clean. I don't find it to be a coincidence. I believe God did it His way and gave me my daughter because I never looked back. I'm still sober, thank God. This coming July will be eleven years. The names Giovanna and Gianni mean God is gracious. I chose their names for a reason. God had never let me down. I prayed hard to God and St. Gerard for both of them. I know God does everything for a reason and after a full week of praying, I am at peace. It still hurts to think about the one I lost to miscarriage, but I know God knew better and had bigger plans. I live by St. Lucy's Church which has the national shrine of St. Gerard (Newark, New Jersey). There isn't a year goes by that we don't go to the feast and honor him. I went to him when I found out I was pregnant. I'll be going again Thursday to thank him and God for getting me through this without losing hope or completely falling apart. Thank you for your prayers. They mean a lot.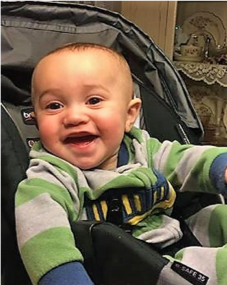 You can post this, Fr. Joe. I'm very open about my past. I believe in my heart that God saved me to carry his message. When it comes to a problem or addiction it can't be won if the connection with God is not there. I prayed for almost a full year that God would either take my life, not wake up, or help me get clean. I was miserable. When I woke up that morning in July it was as if someone turned my addiction off. I didn't go to rehab. I went through withdrawal in my house. We went to church before I started withdrawal and I just begged him to help me get through it. It was almost painless. I stayed clean by reading my Bible when I got anxious. I don't believe either that it was a coincidence my sobriety date is 7/7/07 (777) and my daughter was supposed to be born on Christmas Day. I see them as signs from God, that God is with me. God has never left me. In August I will graduate with my Master's degree in social work. I'm only where I am because God carried me. I make it a point when I tell my story especially in today's society where God is taken out of everything, to make sure God is the first part of my story. He gave me the power and the strength to do this. I tell God every night in my prayers. I can never repay God for what He did for me. My way of repaying Him is by carrying his message that He is there. You can post my story. I hope it can give someone hope, who is going through a hard time or questioning whether God exists. My family tells me I'm a miracle all the time (they are big believers too). I always tell them I'm not a miracle. I'm the work of God and Jesus. They have been good to me and I'm grateful for what they have given me. Without God's grace and the love and forgiveness of Jesus I would be dead. God bless, I hope my story can help someone out there.
Just to add. I'm open about my past because I feel if I keep it to myself I'm denying God's work. I feel when things like this happen, when someone is saved from the pits of hell or makes it through a hard time, the way to repay God is to let the world know what He did. Sometimes people become selfish and think they did it. Yes, I put the footwork in but only because God and Jesus helped me move one foot in front of the other.
My children are the greatest blessing God has given me other than saving my life. They are what saved my life. If it wasn't for God giving me my daughter I wouldn't be here. See their beautiful pictures below.
THANKSGIVING FROM CRISTINA
Dear St. Gerard Majella community, around this time last year I asked for your prayers. My husband and I miscarried our first pregnancy, after trying to have a baby for seven years. I would like to thank you for all your loving thoughts and support, and to let you know that on March 16th, I gave birth to our baby daughter. Praise the Lord for granting our deepest desire to become parents, and once again, thank you St. Gerard Majella and community for your prayers.
THANKSGIVING FROM VERA
To God be the glory, through intercession of St. Gerard. I went for an operation on the 1st of March 2018 and it was successful. My dear Prayer Angels join me in thanking our St. Gerard Majella for his intercession. Amen.
THANKSGIVING FROM DASSY
I want to register my gratitude to St. Gerard. Ever since I started entrusting my prayers to him, to intercede for me, he has never failed me. My daughter, Geraldine Majella, is now one year, two months old. Another thing that I want to thank God for is that I gave a friend who, was so desperate to conceive, but was unable to conceive, the soft copy St. Gerard's booklet. Yesterday I learned that she's expectant. Thank you God, praise you Jesus. Thank you, St. Gerard.
THANKSGIVING FROM SARAH
Praise the Lord! I sent a prayer request last year to have a baby. We are married for seven years, and last month I got a positive result for pregnancy. I'm now seven weeks along. Thank you for your prayers. Thank you, Saint Gerard Majella, and our Almighty God.

THANKSGIVING FROM GABBY
Thank you for all your prayers. I gave birth safely to my baby boy last March 6th. Thank you, Prayer Angels, for my successful delivery. I love you, dear Lord, Saint Gerard and all those who prayed and continue to pray for me.

THANKSGIVING FROM YVONNE
I just want to let you know that my daughter had a baby girl an hour ago. She is 7lb 4oz. Both mother and baby are doing well. Thank you for your prayers. We are so over the moon. We prayed to St. Gerard the whole pregnancy. Thank you.

THANKSGIVING FROM CORA AND JAN
Hi, I just want to thank all of you who prayed for my baby and me. I gave birth last August 19, 2017 to a healthy baby girl. God is truly amazing. When we entrust everything to him and persevere with our prayers, nothing is truly impossible. With the help and guidance of our Blessed Mother Mary and also St. Gerard. Again, thank you so much. God Bless us all! Please publish this as I want to inspire others to hope, pray and trust the Lord with all their hearts because miracles do happen. Thank you so much.
THANKSGIVING FROM JULIA
I would like to ask for prayers of thanksgiving! After four losses and a very high risk pregnancy, Jaime Andres has been born! Thanks be to God, and St. Gerard for his intercession.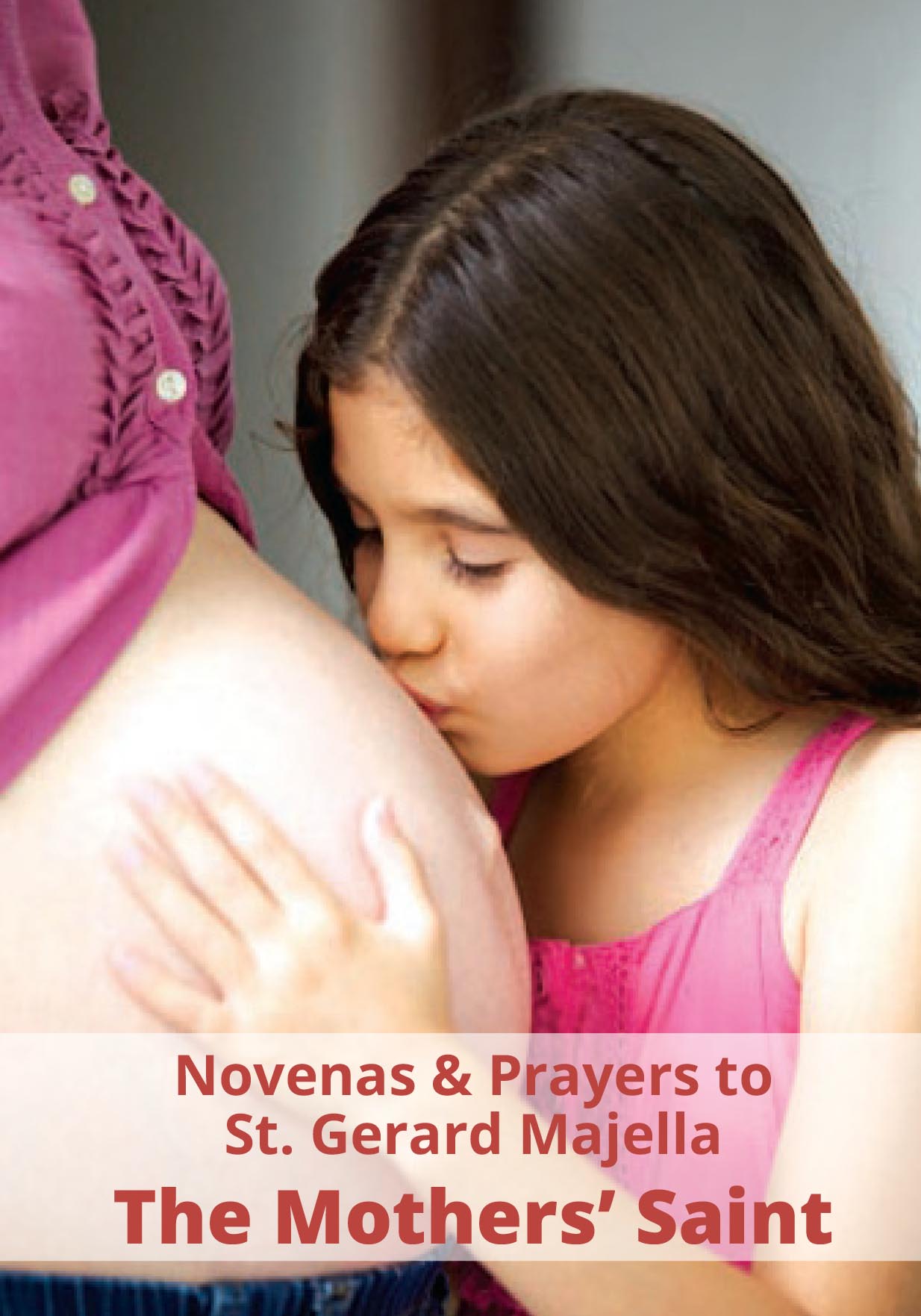 Prayer to St. Gerard
Holy St. Gerard
on this day dedicated especially to mothers,
when we remember all our mothers with tender love,
we ask you to intercede for all mothers and
obtain for them the distinct graces and blessings
they need to live their vocation and mission
faithfully and joyfully.
We pray in particular for women
who are trying to be mothers
in very difficult situations:
where there is war, bombs and bloodshed,
violence, injustice, oppression,
rape and abuse of every kind;
where there is hatred, bigotry, prejudice,
discrimination and xenophobia;
where they need flee from home and country,
in search of freedom, safety and security;
where there is poverty, homelessness, unemployment,
and no access to adequate housing,
health care or good schools.
May every mother be blessed
with wisdom and understanding,
peace and patience,
courage and strength,
generosity and compassion,
and all other virtues
that will help them be
the best possible person,
the best possible mother.
Amen.